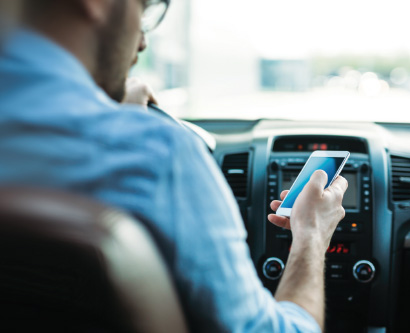 At Kosmos, keeping our employees and contractors safe, both at work and at home, remains our highest priority.
As part of our annual behavioral safety training initiative, every employee and key contractor must complete a mandatory behavioral safety course. Participants learn to recognize the state-to-error patterns that cause the majority of injuries in the workplace, on the road, and at home.
In mid-2017, Texas passed a new law prohibiting texting while driving. This was important legislation: in 2016 alone, the state of Texas had 109,658 traffic crashes that involved distracted driving, leading to over 3,000 serious injuries and at least 455 fatalities. Driving a car is one of the riskiest activities anyone can undertake.
To raise awareness of the issue among our employees, and to emphasize the importance of driving with caution, Kosmos implemented additional safety training in our Dallas office around the theme of safety while driving. This decision was made by our HSE Management Committee, which is our Senior Management-level oversight body.
Dallas-based employees and direct-hire contractors were required to attend a course on distracted driving, defined by the National Highway Traffic and Safety Administration (NHTSA) as "any activity that diverts attention from driving, including talking or texting on your phone, eating and drinking, talking to people in your vehicle, fiddling with the stereo, entertainment or navigation system—anything that takes your attention away from the task of safe driving." This interactive course educated our employees and contractors on their personal risks associated with driving and gave them tools to avoid behavior that could lead to collisions in the future.
To provide practical driving skills for our employees, and to complement the classroom training, we installed an interactive driving simulator called Virtual Hazard Detection (Virtual HD®) for our U.S.-based employees, their families, and our direct-hire contractors. We provided incentives for those who completed the full simulation. Virtual HD® is an advanced training program that covers the safest driving techniques that are lacking in many of today's drivers. The training program covered topics such as hazard recognition, scanning, following distance, distracted driving and space management.
In 2018, we continued to provide the Distracted Driving course as a refresher through our Learning Management System, as well as the Virtual HD® simulator. We also plan to assess the need for driving safety courses as a supplement to the regular safety training in our international offices.