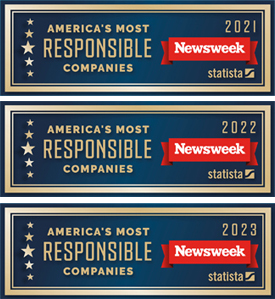 Kosmos Energy was founded with the goal of creating value for all of our stakeholders: investors, employees, partners, and the governments and nationals of our host countries. Operating in a safe, responsible, and environmentally sound manner is critical for achieving this goal.
Our long-standing Business Principles guide our behavior, and the UN Sustainable Development Goals inform our activities and how we contribute to the communities and societies in which we operate.
Business Principles
Adopted in 2013, our Business Principles reflect our shared values as a company. These Principles define how we conduct our business, and the standards to which we hold ourselves accountable. They are supported by robust policies, procedures, and management systems.
The Business Principles guide the actions of every Kosmos director, officer and employee across six key areas: Responsibilities to Stakeholders, Ethical Conduct, Our Workplaces, the Environment, Kosmos in Society, and Commercial Relationships.
Sustainability Report
For 2020-2021, we have presented our ESG information thematically to promote transparency, accountability, and ease of use. This Sustainability Report depicts the values that drive our corporate culture, which binds together our ESG approach. It guides how we behave in all areas and how we strive to bring benefits to those whose lives we touch.
Read the full report:
Climate Risk and Resilience Report
In accordance with our Climate Change Policy commitments, the Kosmos Energy Climate Risk and Resilience Report adheres to the recommendations of the Task Force on Climate-related Financial Disclosures (TCFD). The report discusses how we are identifying and managing climate-related risks and opportunities across four categories: Governance, Strategy, Risk Management and Metrics and Targets.