In Mauritania and Senegal, Kosmos and its partners are developing the Greater Tortue Ahmeyim Project (GTA), an innovative offshore liquified natural gas project that has the potential to be a source of domestic energy and revenue for both countries.
Kosmos entered Senegal in 2014 when it acquired its original acreage position which was adjacent to, and on trend with, our blocks in Mauritania. Over several years, Kosmos drilled three wells offshore Senegal (Guembeul-1, Teranga-1, and Yakaar-1) with each discovering significant natural gas resources.
The Guembeul discovery helped to delineate the size of the GTA resource.
The Yakaar and Teranga discoveries in the Cayar Offshore Profond block confirmed that a prolific inboard gas fairway extends approximately 200 kilometers from Mauritania through the GTA area along the maritime boundary and into Senegal.
The Yakaar-Teranga resource base is world-scale and has the potential to support an LNG project that provides significant volumes of natural gas to both domestic and export markets. Development of Yakaar-Teranga is being considered in a phased approach with Phase 1 providing domestic gas and data to optimize the development of future phases.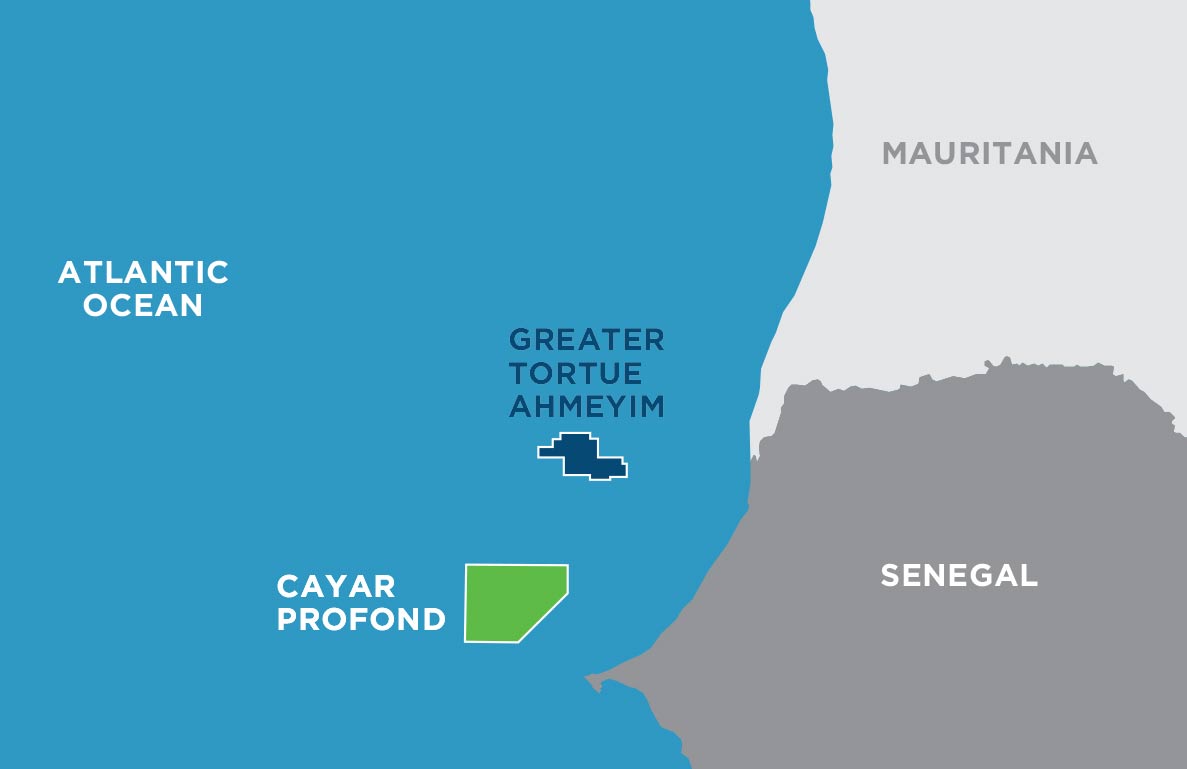 CAYAR OFFSHORE PROFOND
PARTICIPATING INTEREST
KOSMOS ENERGY
30%
BP (OPERATOR)
60%
PETROSEN
10%
Cayar Offshore Profond and Saint Louis Offshore Profond
Participating Interest