Cretaceous Play Extension Opportunity
Acquired in August 2014, our acreage in Senegal is adjacent to, and on trend with, our blocks in Mauritania. It offers a significant Cretaceous play extension opportunity and enables integrated exploration of the deepwater part of the Senegal River Basin.
Learn about the major natural gas field development offshore Senegal and Mauritania, Greater Tortue.
Successful Exploration
To date, Kosmos has made three important discoveries offshore Senegal: Guembeul, Teranga, and Yakaar.
The Guembeul discovery helped to delineate the size of the Greater Tortue resource.
The Yakaar and Teranga discoveries in the Cayar Offshore Profond block confirmed that a prolific inboard gas fairway extends approximately 200 kilometers from Mauritania through the Greater Tortue area on the maritime boundary into Senegal. Together, the Yakaar and Teranga discoveries create another potential hub for natural gas production in the region.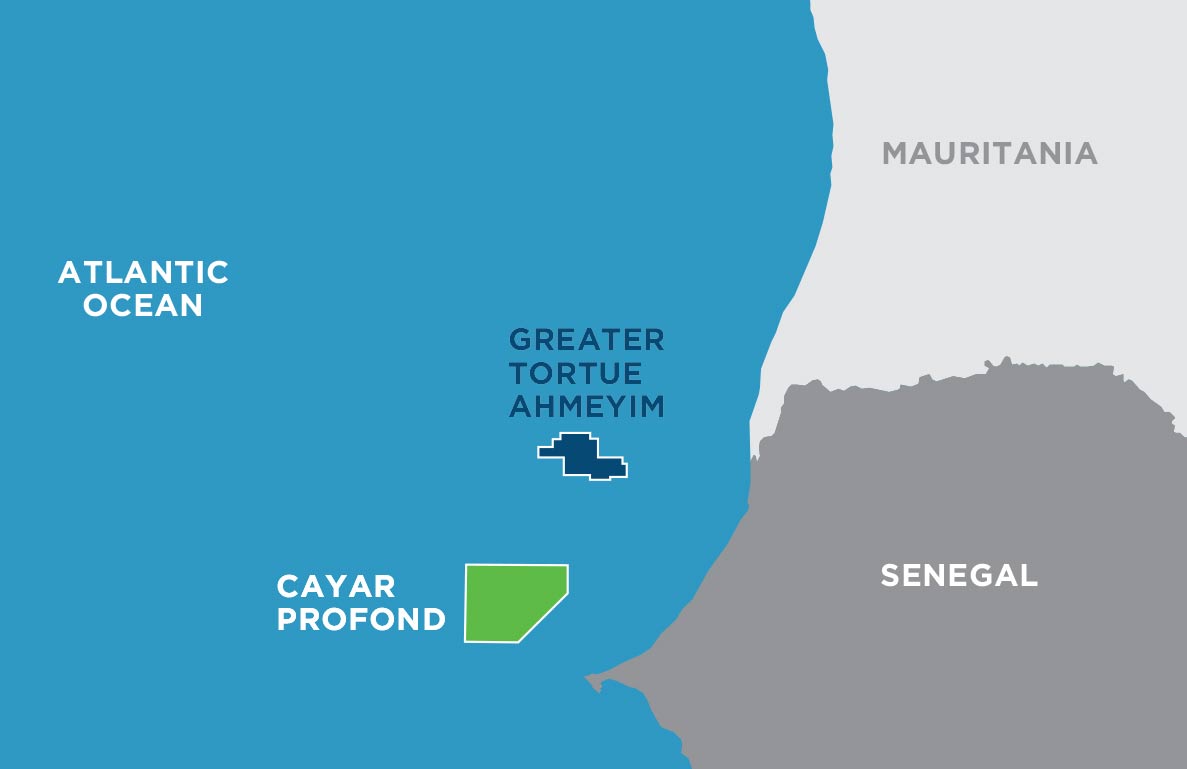 CAYAR OFFSHORE PROFOND
PARTICIPATING INTEREST
KOSMOS ENERGY
30%
BP (OPERATOR)
60%
PETROSEN
10%
Cayar Offshore Profond and Saint Louis Offshore Profond
Participating Interest