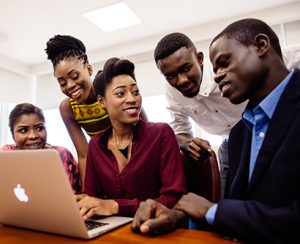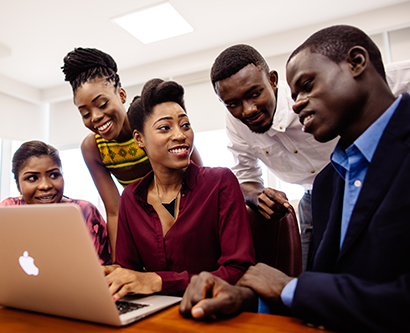 Entrepreneurs are key drivers of economic and social progress. They are important sources of innovation and employment, and they strengthen market competition.
The Kosmos Innovation Center (KIC) invests in young entrepreneurs and small businesses who have big ideas and want to see their country grow. Through customized programs, led by local experts and supported by partners, the KIC provides expert training, mentorship and seed funding to support innovation. It is Kosmos Energy's flagship social investment program, contributing to the creation of a healthy and diverse economy in its host countries. The KIC is currently active in Ghana, Mauritania, Senegal, and Cote d'Ivoire.
The KIC works in three ways:
Inspire
By delivering a best-in-class leadership and entrepreneurship program, the Kosmos Innovation Center lights a fire in young people, training them to see opportunities that others miss and giving them the confidence to view themselves as entrepreneurs — job creators instead of job seekers.
Invest
The Kosmos Innovation Center provides a full life-cycle of support to the most promising entrepreneurs, start-ups, and small businesses, through tailored coaching, expert mentorship, seed funding, and facilitating connections within and across industries.
Transform
With a distinctive focus on commercial solutions and local knowledge, the Kosmos Innovation Center tackles the toughest problems in key sectors aiming to breathe new life into how business is done.
The KIC was first established in Ghana in 2016 with programs focused on inspiring and empowering young entrepreneurs to drive change in their own country. Since its inception, the KIC in Ghana has focused on innovation in agriculture – the country's most important sector and largest employer. More than 400 aspiring entrepreneurs have participated in KIC Ghana programs, resulting in the creation of more than a dozen promising start-ups that have gone on to secure seed funding, additional business training, and capital investment.
Learn more about the Kosmos Innovation Center.