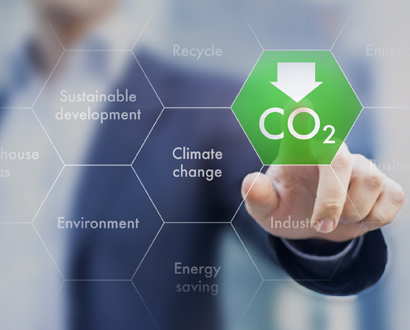 Kosmos respects the environment we all share, and reducing emissions remains a key part of our climate change and overall business strategy.
In early 2020, we set the goal to become carbon neutral for our operated Scope 1 and Scope 2 emissions by 2030 or sooner. Through reduction and mitigation efforts, we achieved carbon neutrality for our operated production in both 2021 and 2022 and remain committed to maintaining carbon neutrality in the years to come.
Now, we are extending our climate commitments in a way that will address reductions in our non-operated assets as well.
In order to set our new targets and ensure full transparency of our emissions data, we have worked with our operating partners to develop an approach to measure Scope 1 emissions associated with our equity share of non-operated assets in Equatorial Guinea, Ghana, the U.S. Gulf of Mexico, Mauritania and Senegal. This data can be found in our Sustainability Report.
Informed by this enhanced emissions data, and motivated by our commitment to responsible environmental stewardship, Kosmos is now making two additional climate commitments:
1. Kosmos aims to reduce absolute Scope 1 equity emissions 25% by 2026 (compared to a 2022 baseline). This tangible, near-term target addresses the important need to tackle current emissions from our operated and non-operated assets.
2. Kosmos intends to achieve and maintain a long-term commitment to top-quartile carbon intensity in both our oil and gas portfolios. This long-term objective to manage carbon intensity at the leading edge of the industry demonstrates the integration of our climate strategy within our overall business strategy.
An example of how we are actively pursuing these new climate commitments: we have committed capital and are working with our operating partners to reduce the carbon intensity of our production and to eliminate routine flaring at our production assets in Ghana. By 2025, our operating partners have committed to debottlenecking the gas systems on the Jubilee and TEN production assets, and to work with the government to increase gas offtake.
These new commitments are a key part of our overall climate strategy. Learn more in our most recent Sustainability Report.