HSE Policy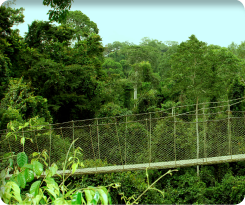 All Kosmos operations are performed under the umbrella of Corporate Health, Safety and Environment Policy.
Kosmos Energy will ensure Health, Safety and the Environment are a high priority during all phases of its operations.
We are committed to maintaining high standards for our employees, contractors and the general public.
We will accomplish this by having a positive impact, creating sustainable value and practicing corporate social responsibility. Kosmos will embody the principles of environmental stewardship with a goal of sustainable oil and gas exploration and development.
At Kosmos, we are committed to:
Eliminating accidents and environmental incidents
Reducing emissions and waste
Using energy and other natural resources efficiently
Being prepared to respond to emergencies
Helping our employees, contractors, business partners, vendors and service providers understand how their actions influence HSE performance
Practicing corporate social responsibility through community enhancing programs
Continuously improving our HSE performance through effective management systems
These commitments are in addition to our obligations to comply with all health, safety and environmental laws and regulations.