In Mauritania and Senegal, Kosmos and its partners are developing the Greater Tortue Ahmeyim Project (GTA), an innovative offshore liquified natural gas project that has the potential to be a source of domestic energy and revenue for both countries.
Kosmos entered Mauritania in 2012 when it acquired its original acreage position. Over the next several years, Kosmos drilled four wells offshore Mauritania (Tortue-1, Marsouin-1, Ahmeyim-2, and Orca-1) with each discovering significant natural gas resources.
The wells drilled in the BirAllah block – Marsouin-1 and Orca-1 – are believed to have de-risked more than sufficient resource to support a world-scale LNG project in Mauritania. In 2022, Kosmos, its partners, and the government of Mauritania executed a new Production Sharing Contract for the BirAllah block.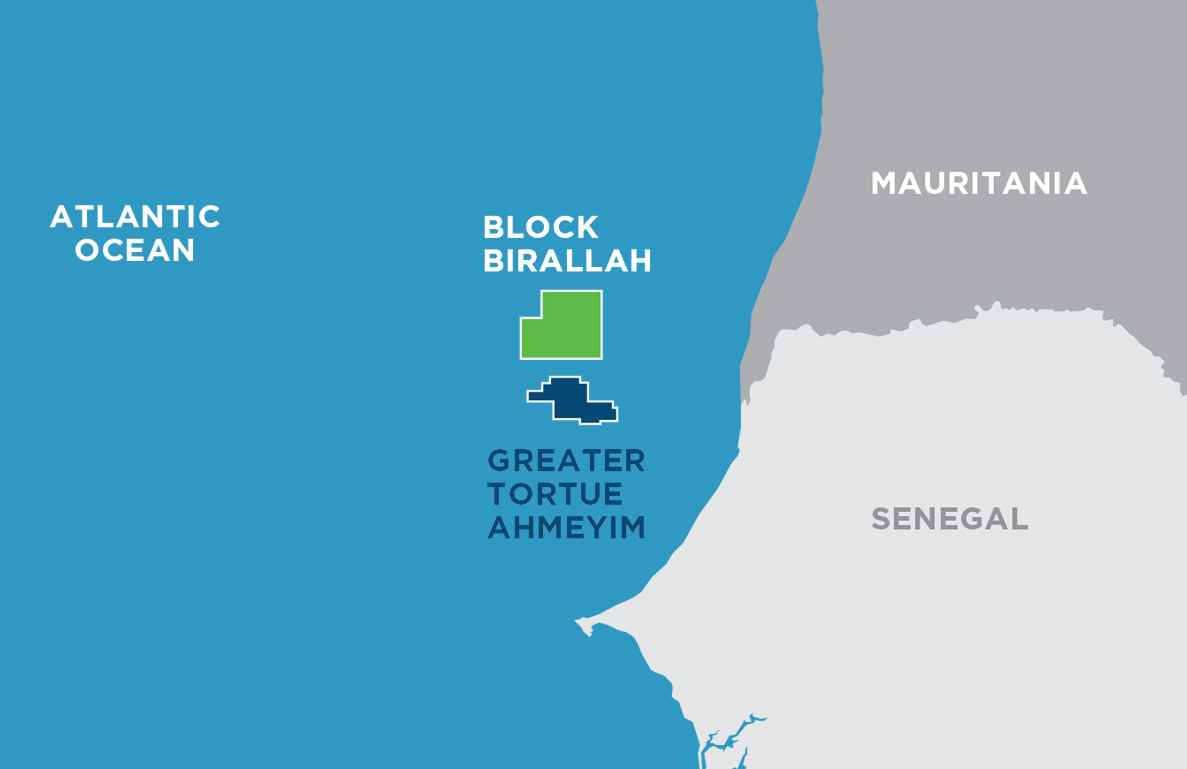 BIRALLAH BLOCK
PARTICIPATING INTEREST
KOSMOS ENERGY
28%
BP (OPERATOR)
62%
SMHPM
10%
BLOCK C18
PARTICIPATING INTEREST
KOSMOS ENERGY
15%
TOTAL (OPERATOR)
50%
TULLOW
15%
BP
15%
SMHPM
10%
Block C6, C8, C12 and C13
Participating Interest
Block C18
Participating Interest